Check out the most popular products this year. They're popular for a reason — make sure your shed is stocked with these must-have products!
---
#10 Economy Fence Cap
Protects your players while dressing up your field. And, while it didn't make our Top 10, the Beacon Fence Zipper is a must-have for that one tough job.
---
#9 Pro-Model Hitting Mats
Protect your batter's box and home plate with these durable mats.
---
#8 Foam Whisker Plug Bucket
Always have plugs on hand. 30 plugs in one convenient bucket. The bucket also features bi-lingual tips on proper base maintenance.
---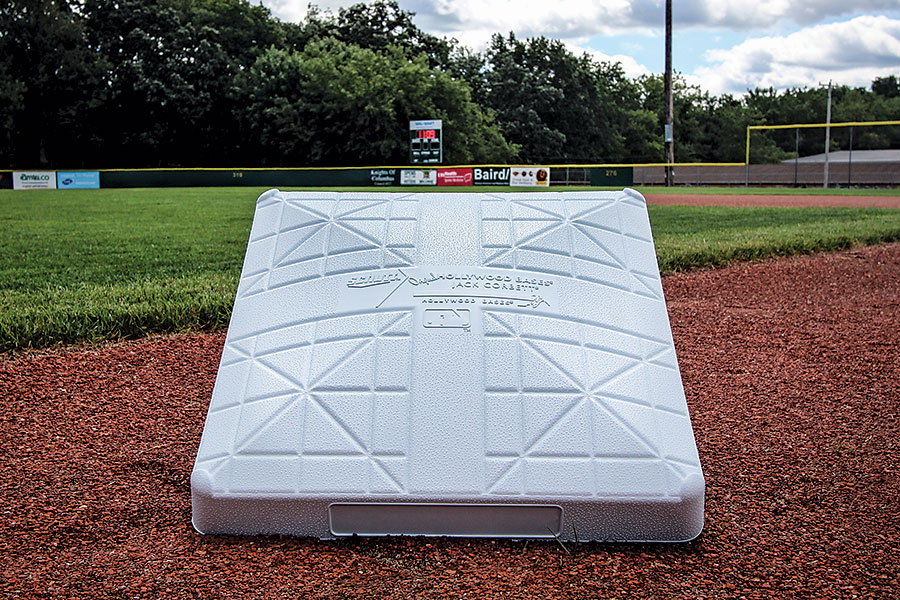 #7 Jack Corbett Bases
The best base you will ever find. Tapered lip that virtually eliminates edge turn up. People also love these bases because you can show your team spirit by personalizing them with base jewels.
---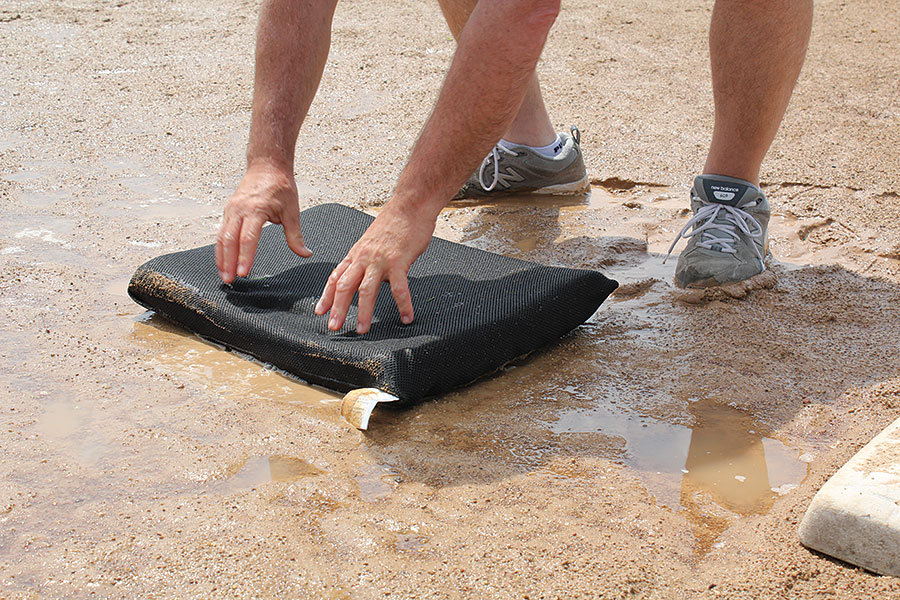 #6 Beacon Puddle Sponge
Fast and effectively remove water puddles quickly and easily. We also sell heavy-duty roller squeegees that will move some serious water and get your players on the field faster.
---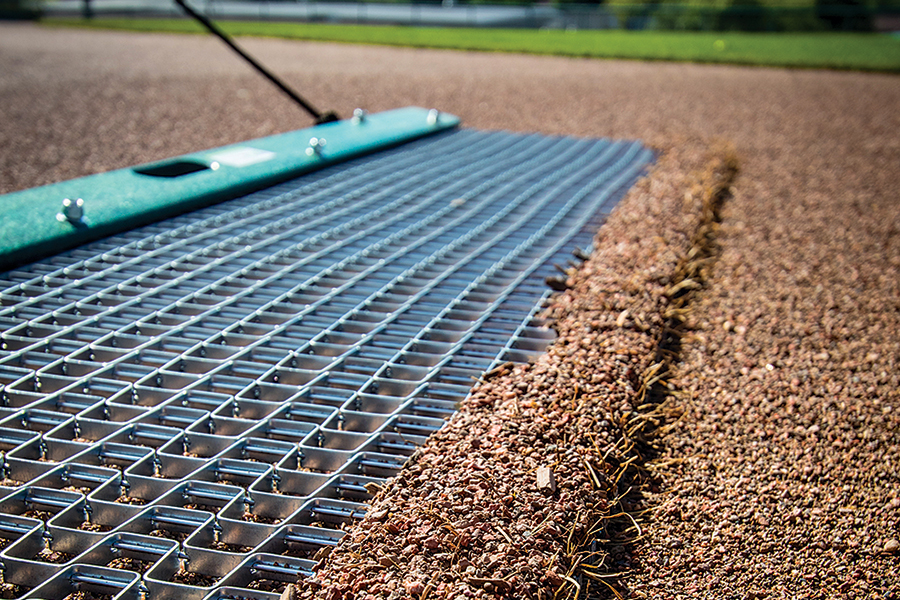 #5 Pro Rigid Steel Mat Drag
Speedy between inning touchups and pre-game prep. One of the 9 essential ballfield tools, a must have in your shed.
---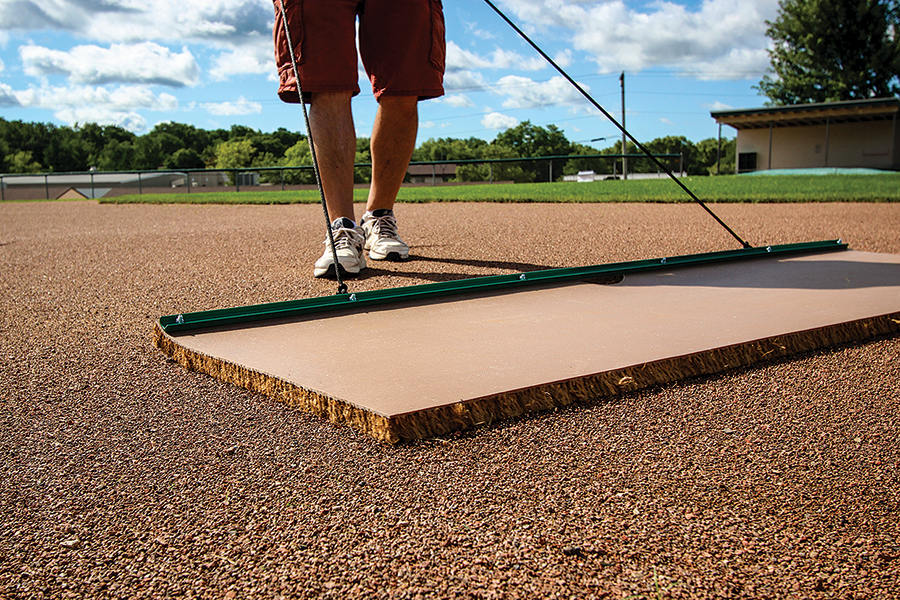 #4 Beacon Cocoa Mat Hand Drag
A perfect finish every time. Floats over topdressing for a pro-style finish. Like its big brother, the Cocoa Mat Drag 4′ or 6′, this is a slimmer 2′ hand drag that can be pulled by hand and is easy to maneuver.
---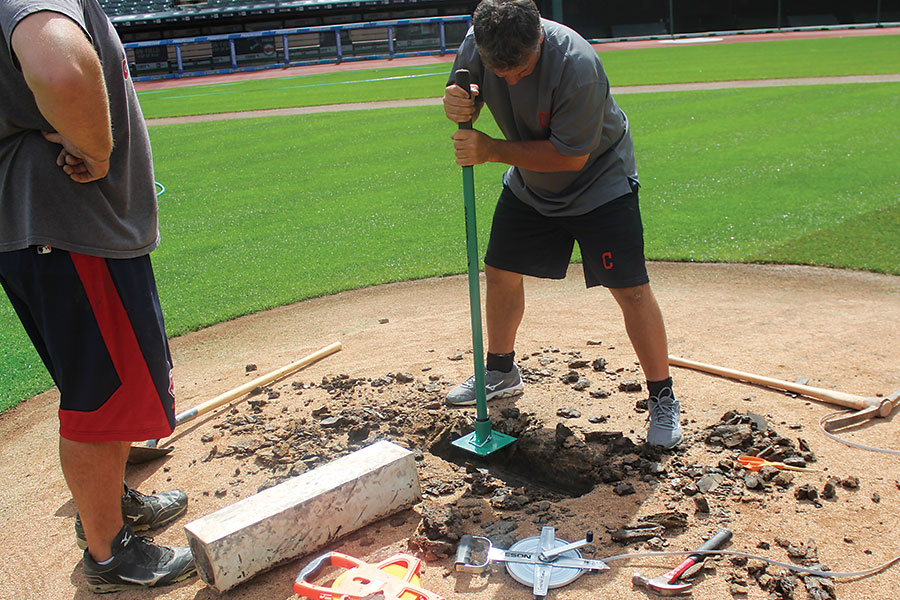 #3 SweetSpot Tamp
This is a one of a kind tamp. Use one tamp handle and select between for different size heads. Yes, 4 tamps in 1! The innovation behind this tamp is virtually NO recoil. You won't get those vibrations every time you hit the tamp on the ground. Commonly purchased with a tamp sock to keep clay from sticking to the tamp head.
---
#2 Streamliner 354 Field Chalker
The newest member of our family of dryline chalking machines, joining the Streamliner 353 (3-wheel, 35lb chalk capacity) and Streamliner 70 (4-wheel, 70lb chalk capacity). The 4-wheel 35lb capacity 354 brings new operator-friendly features. Our dryline chalkers deliver the straightest, whitest chalk lines in the industry — all while using 30% less chalk.
---
#1 Phantom Indoor Batting Cage
Top selling product for 2019 is our Phantom Indoor Batting Cage. This is an extremely popular model due to how easy it is to set up. It takes less than 5 min to setup and take down. No expensive electronic system that can be costly and unattractive sitting up in the rafters. Simply lay out the net, connect the net and hoist up the net. Our TUFFframe Modular, TUFFfame Elite and TUFFframe PRO outdoor batting cages are durable and built to last.
---
Honorable Mentions… these products were close to making the Top 10, but are still definitely worth mention:
Weighted Hem Area Tarps; Pitch Pro 796 6-inch Portable Game Mound; TUFFscreen Pitchers L-Screen