Box-Style Stadium Cup Soccer Goals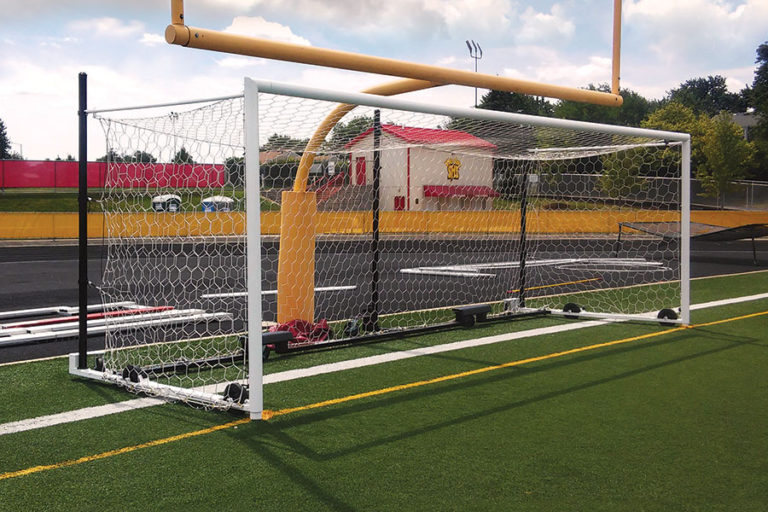 Boxed and ready. Soccer in the stadium? Not a problem. Just wheel this goal right under the goal post.
This professional box-style goal with built-in wheels is easy to move which makes it ideal for shared football/soccer stadiums and turf fields. 4" round steel uprights and corners. 4″ round aluminum crossbar. Steel weighted base for rock-solid stability. Sold as pair. Nets sold separately.