Bottle Buddy In-Fence Bottle Holder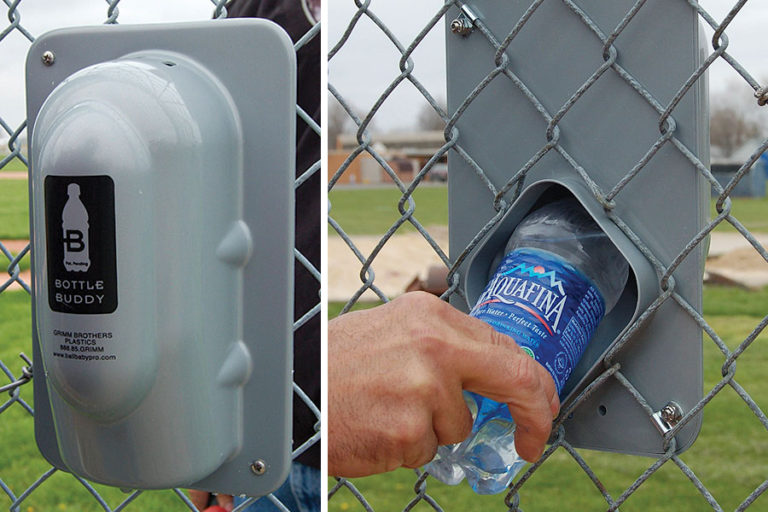 Keep it cool… and, out of the way. And, out of the dirt. Umpires will love it. It can only be accessed from inside the fence. So that keeps it up and out of the way of players and coaches. Grab a 20 oz. bottle from the in-fence holder that keeps drinks cooler and dust free. When paired with the Ball Baby you'll have a clean, safe and efficient field.
Typically ships

within 3–5 business days.