Infield Screening Rake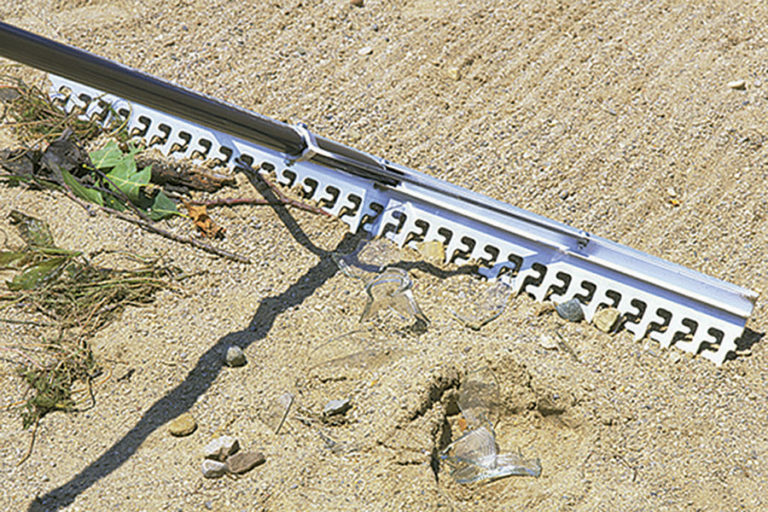 Save now with this field essential!
Sifts stones, glass, sticks and debris. The jagged filler between the teeth helps reduce the size of the gaps between the teeth to help sift out the unwanted. It's a groundskeeper's best friend when you have pebbles and rocks on your infield skin.