Level Head Iron Rake w/ Curved Tines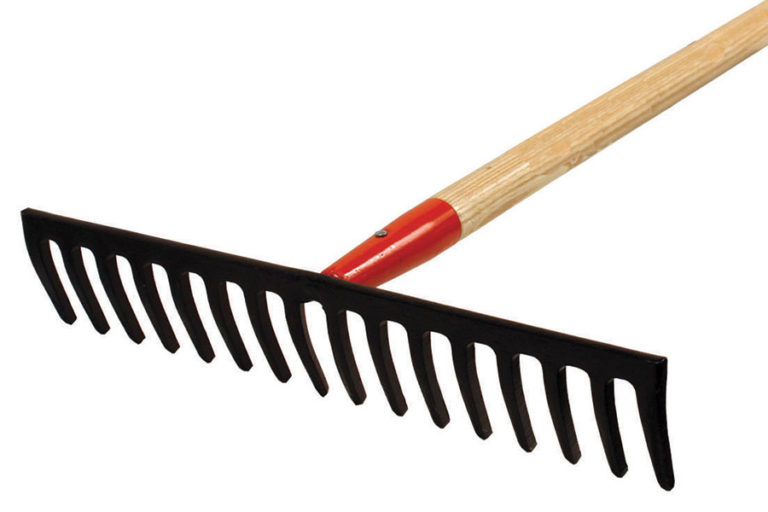 August Special!
Reduce lip build up and quickly shave down high spots due to the sharp, curved tines. 16″ forged steel head with thirteen 3″ tines, 66″ hardwood handle.
QUICK TIP: Sharpen the tines of your level head rake to help shave down clay and comb out lip buildup.