Field Stencils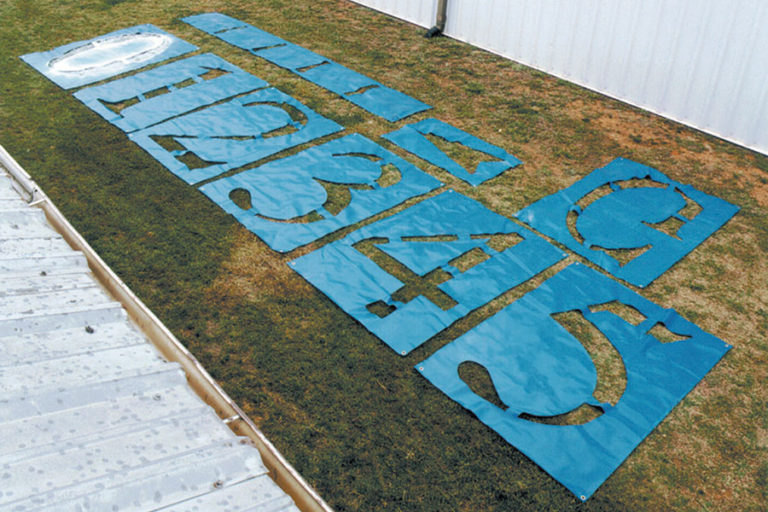 Feature a unique slip-together system that allows you to paint two numbers at once. Durable 40 oz vinyl construction. Rolls up easily for convenient storage. Six foot high numbers.
Standard Package: 0–5, G, hash marks, directional arrow, set of 4 alignment poles, and carrying bag.
Deluxe Package: entire Standard Package plus an additional 0 and additional set of alignment poles.