Level Head Iron Rake w/ Curved Tines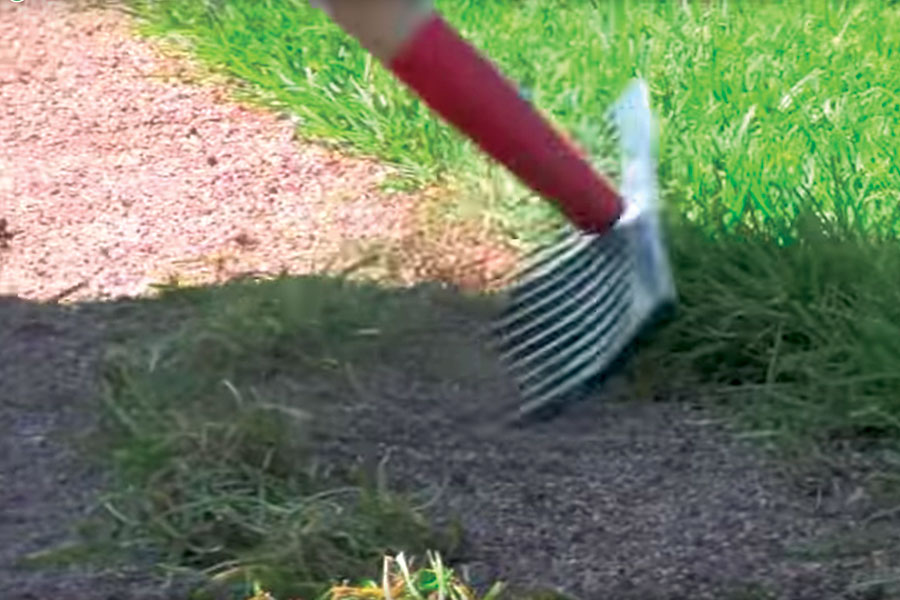 Reduce lip build up and quickly shave down high spots due to the sharp, curved tines. Also excellent for back raking after a rain event to open up your topsoil and speed drying. 16″ forged steel head with thirteen 3″ tines, 66″ hardwood handle.
QUICK TIP: Sharpen the tines of your level head rake to help shave down clay and comb out lip buildup.