Preprinted On-Deck Circles (IT'S A GREAT DAY)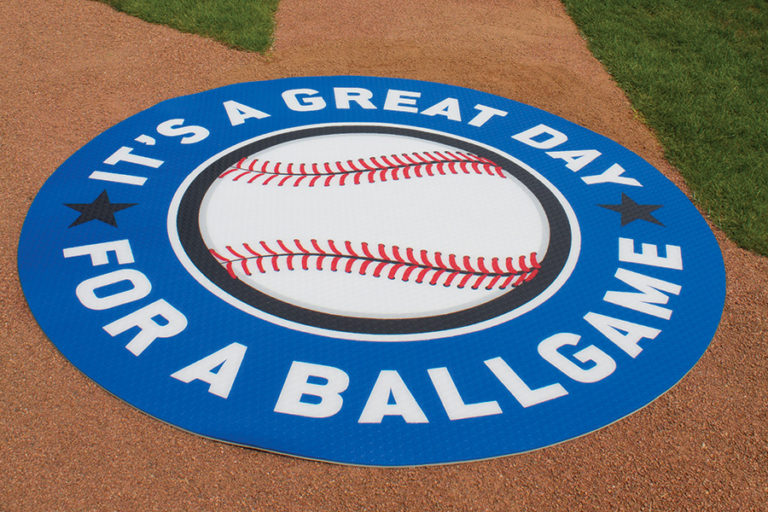 Finally an on deck circle that is functional and fashionable. As the name implies, it's really tuff. Constructed of 3/8″, all-weather foam, and super thick and flexible 20-gauge PVC surface.
Go ahead, use metal spikes. They sink in and wedge between the mini coin pattern surface for added traction. PVC surface protects "It's A Great Day for a Ballgame" graphics. Durable surface cleans up easily with soap and water.