Get a copy of our 2020 Product Catalog today. View our flip book version, download a PDF or complete the form below and we'll mail you a hard copy. Whatever you need for your ballfield, think Beacon.
▸ View our Catalog Flip Book
Flip through the catalog or download the PDF.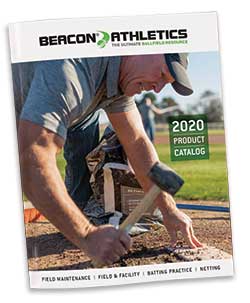 ▸ Request a Hard Copy Catalog
Complete the form to receive your copy.