Batting Practice Platform Mounds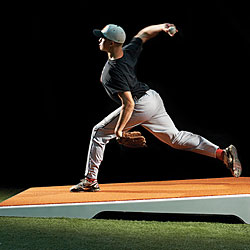 Protect your mound, but still simulate mound height. Platform mounds work great indoors or outdoors. Air vents allow air to circulate under the mound to help prevent flattening and yellowing of infield turf. Simulate mound height without subjecting your mound to additional wear and tear during batting practice.
Not sure if you are selecting the right practice pitching mound for what you need? Contact our team of experts.