Portable Game Mounds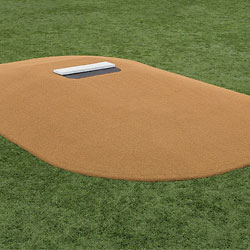 These are game-ready and perfect for multi-use fields. These portable mounds can turn your infield skin into a regulation baseball diamond. Durable artificial turf coverings with attached pitching rubber let you turn a softball diamond into a little league or high school baseball field in no time.
Not sure if you are selecting the right portable game mound for what you need? Contact our team of experts or view our portable mounds buying guide and pitching mounds comparison table.
QUICK SHIP! Get select Pitch Pro Game Mounds (796 or 465) shipped within 24-48 hours.