BUILT TOUGH.

All of our TUFFframe outdoor cages will provide a safe, spacious batting practice space that will last for years to come. Please contact us if you have any questions or need a custom batting cage, 800-747-5985.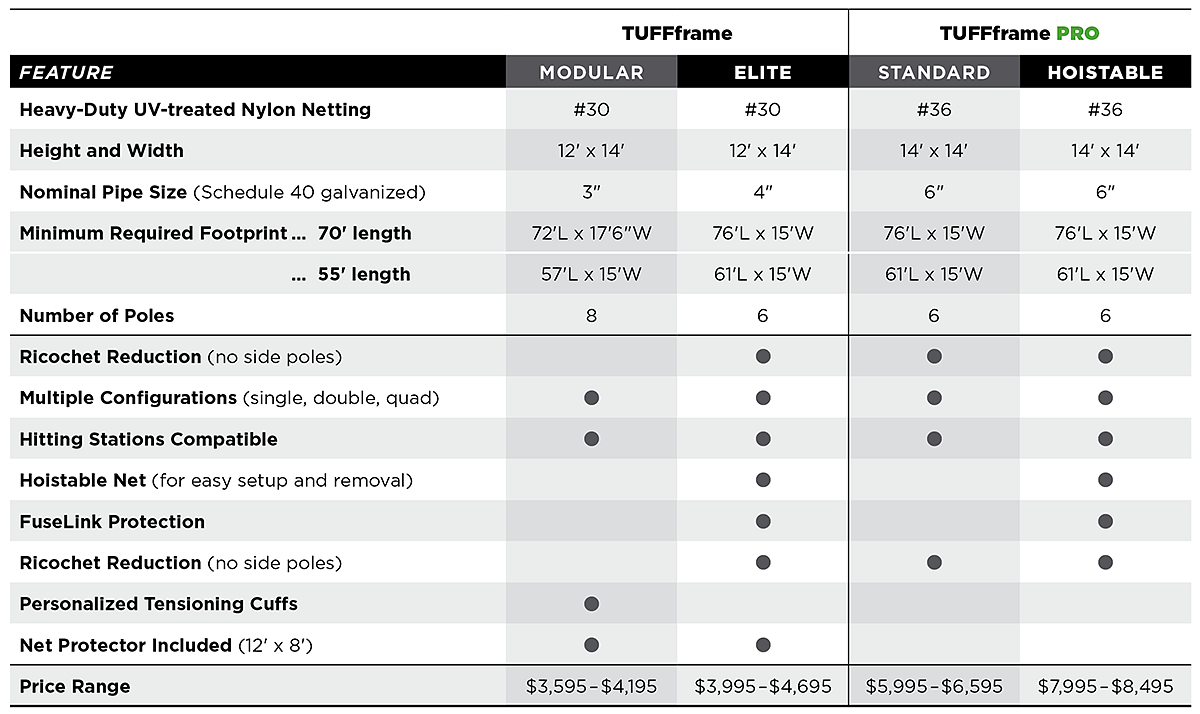 ---
TUFFframe Batting Cages are available in multiple models and configurations.
All share the same rugged construction using Schedule 40 galvanized poles and UV-treated nylon netting.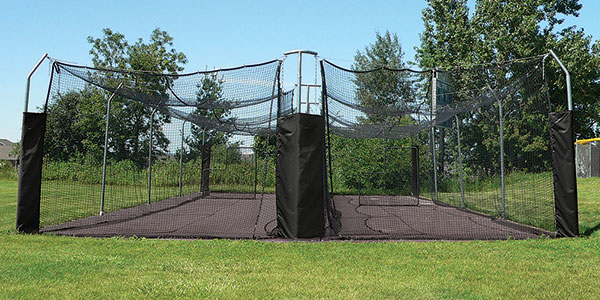 TUFFframe Modular:
Our lowest priced cage, reliable and enduring. Built on an 8-pole frame, multiple configurations. Easy to add branding with net tensioning cuffs.
---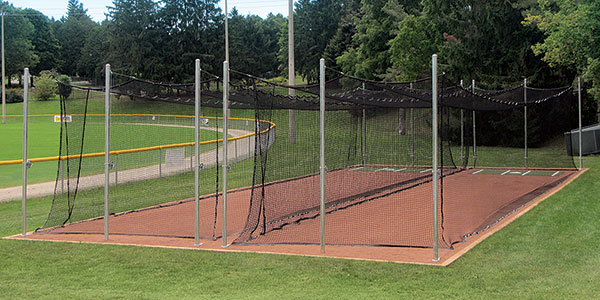 TUFFframe ELITE:
A game-changer. Utilizes Beacon's tensioning system to provide a spacious batting area without ricochet-causing side poles.
---
TUFFframe PRO Batting Cages are built for the pros.
Professional-grade batting cage. All the features of the TUFFframe Elite, but enhanced with massive 6-inch poles to support a larger 14′ x 14′ hitting area.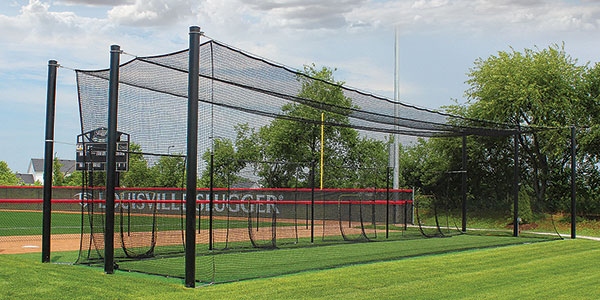 TUFFframe PRO Hoistable:
This beast is our most heavy-duty cage. You get supersized versions of all of the unique features: winch tensioning system, no sides poles, and our proprietary Fuselink protection. Everything about this cage is bigger, and that really does make it better. An absolute stud of a batting cage.
TUFFframe PRO STANDARD:
All the heavy-duty features you expect from our pro hoistable batting cage, just minus the winch tensioning system — this cage is installed for your convenience with permanently tensioned cables.