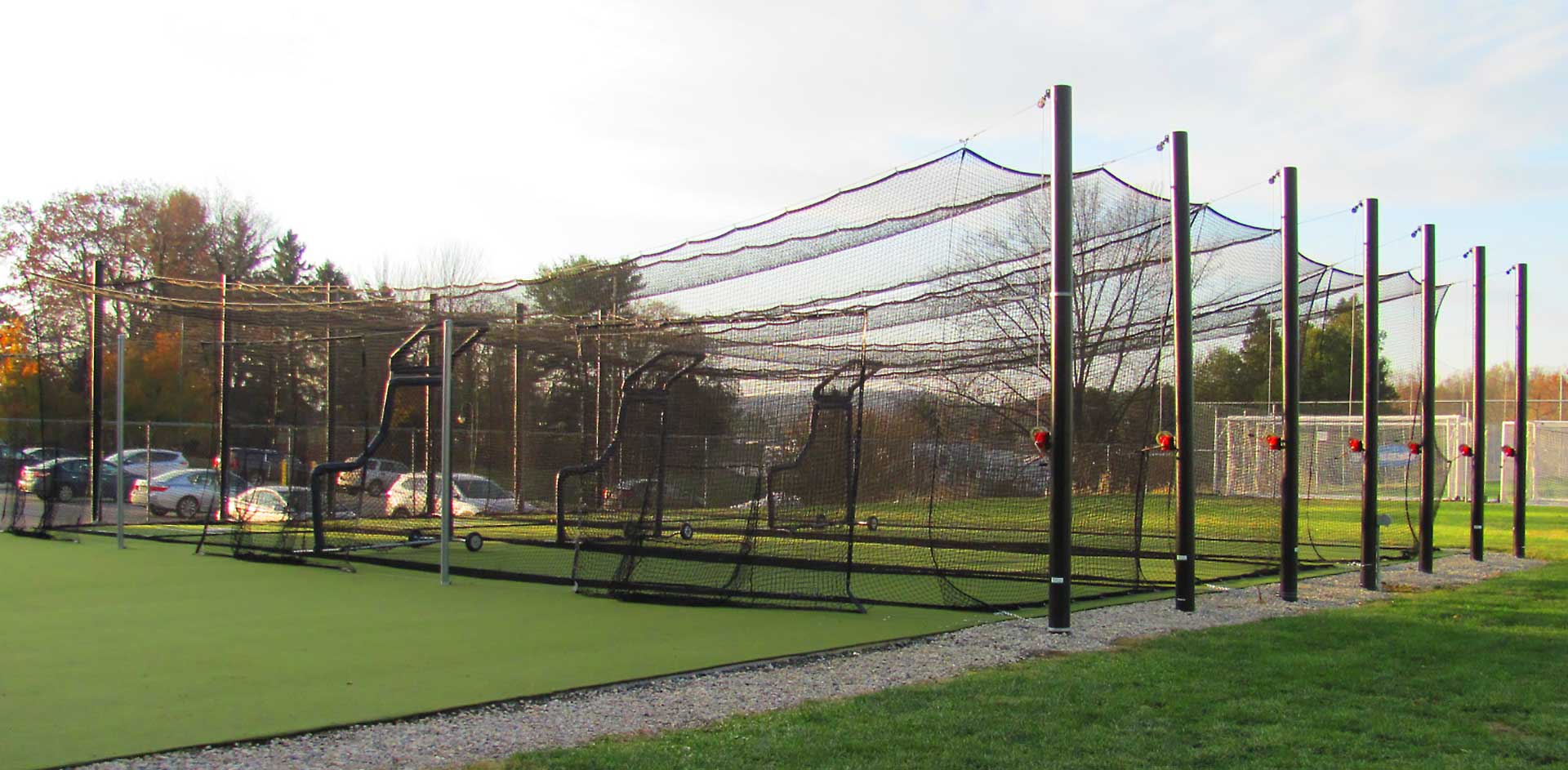 A combination of heavy-duty construction and hoistable flexibility.
SHIPPENSBURG UNIVERSITY | Shippensburg, PA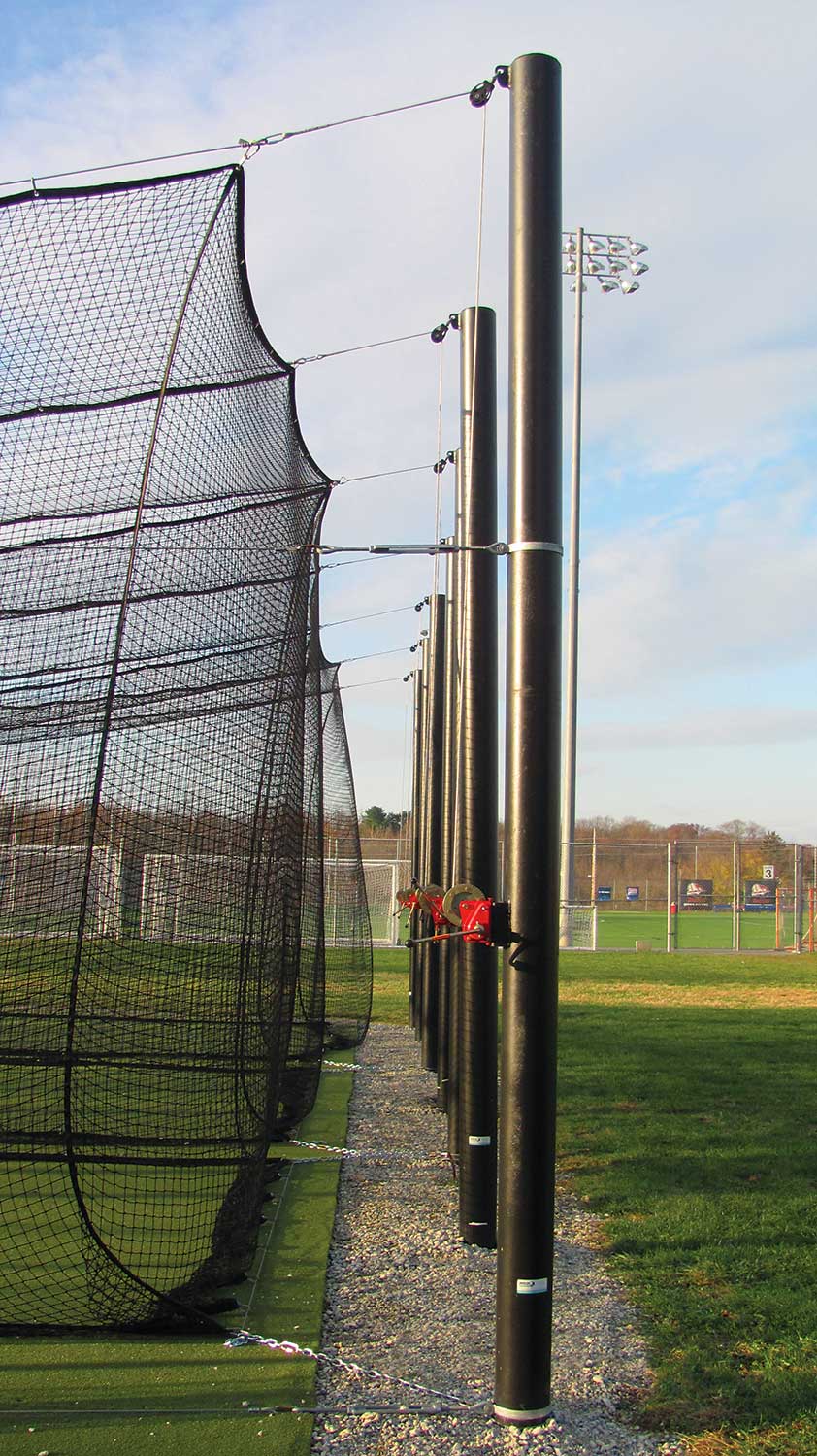 It all started with a call from Bruce Herring, the assistant director of planning & engineering for Shippensburg University (one of Pennsylvania's 14 state universities). Herring was tasked with finding quality batting cages for the Shippensburg Raiders women's softball team. He was interested in buying Beacon's TUFFframe Pro cage. He loved its heavy-duty construction and the long-lasting performance it would bring. But, he also needed a winch system to enable his staff to meet the demands of seasonal raising and lowering of the nets.
The standard design industry-wide for heavy-duty cages used a permanent tensioned cable. A permanent cable does a great job holding the net in place, but it requires more effort to raise and lower the nets. No batting cage of this size and quality had attempted to incorporate a winch system.
Necessity is the mother of innovation.
Knowing Beacon's reputation for innovation, Herring challenged Beacon's team to solve the problem — deliver the same high-performing cage, but include a hoistable tensioning system. Our Project Services team's response? "Challenge accepted! We'll need to increase the winch load and tensioning capacity of our TUFFframe Elite system, but in the end we'll have a great new product."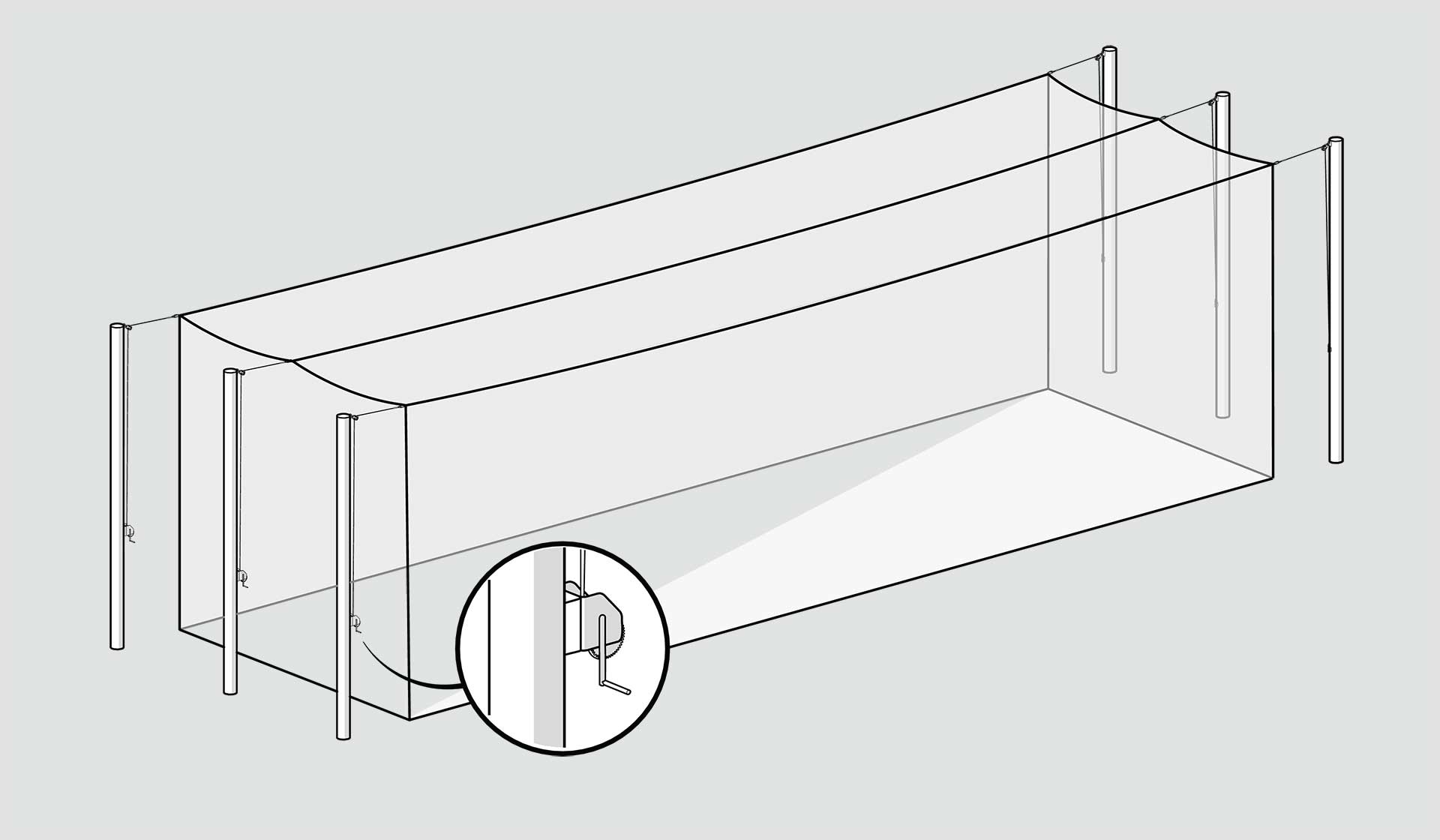 They were right. We delivered a triple-cage system to the university and guided Herring and his team through the installation. In addition, Beacon's proprietary FUSElink Overload Protection System was included. This protection device releases the cable tension during periods of unexpected heavy loads, perfect to protect against the kinds of high winds or surprise snowstorms that can be commonplace in Pennsylvania.
The result delivered everything they needed — the toughest cages they could get, with from-the-ground raising & lowering.
Learn More About Project Services View TUFFframe PRO
---
"Beacon's unique winch system solved our problem.

We explored other batting cages, but they were all way too hard to raise and lower. With the TUFFframe PRO we got everything we needed. I highly recommend Beacon's batting cages." — Bruce Herring, Assistant Director of Planning & Engineering, Shippensburg Univ. (PA)
---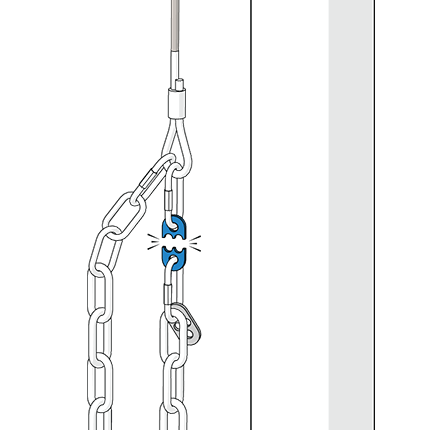 OVERLOAD PROTECTION
Our exclusive FUSElink Protection will protect your batting cage from unexpected overload, such as heavy winds or ice. That means you're covered from excessive overload from things like snow, freezing rain, kids climbing on the net, etc. All this and you don't need a ladder to setup this batting cage. Fast, safe, and smart. Win-win-win.
---