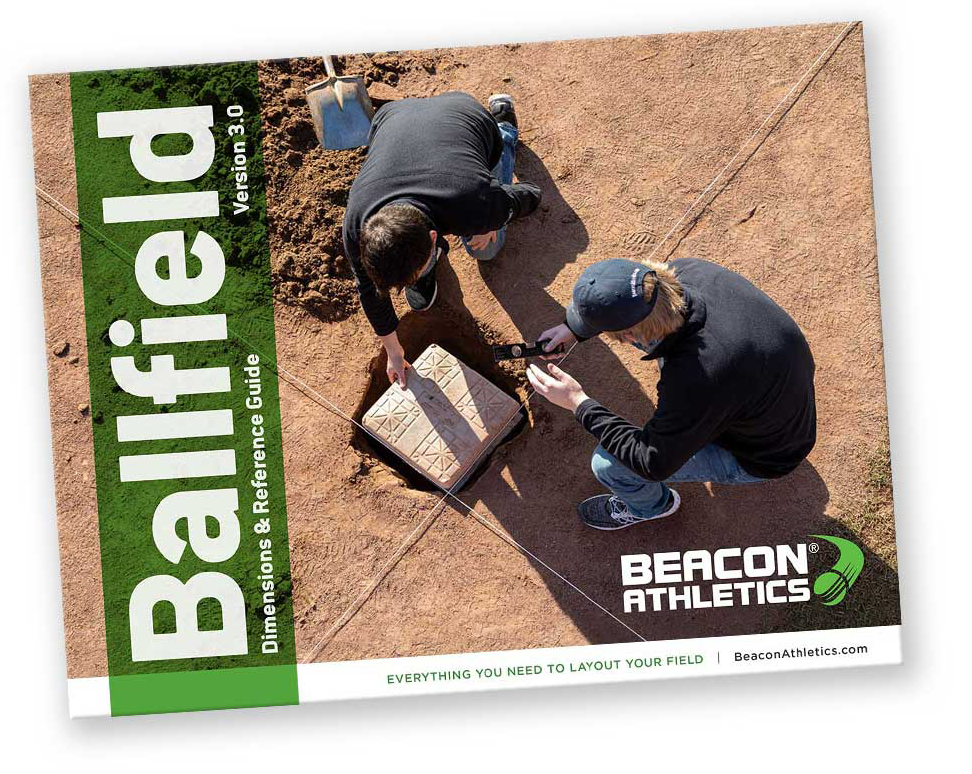 For a limited time, we're offering the updated & expanded 2020 Ballfield Dimensions & Reference Guide version 3.0 … for FREE!
There are two significant updates with this edition, version 3.0. First, we have expanded our guide to include some of the amenities that go with a ballfield. Information about spectator safety, backstops, dugouts, batting cages, and windscreen is included for the first time. The second update is the addition of expertise from contributing writers to expand the knowledge base for this guide. We turned to our trusted partners at DuraEdge and 4Most Sports Group to lend additional expertise to enhance the guide's value.
Request your print copy below! Limit one per person.