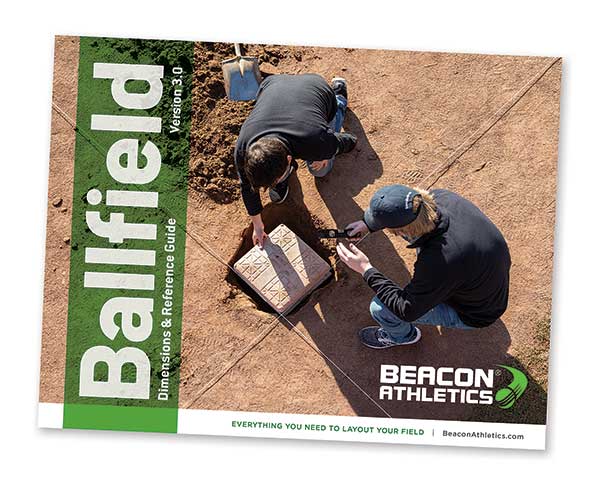 ►SIGN UP TODAY! It's everything you need to lay out your ballfield like a pro. This is the definitive resource for ballfield dimensions, construction and renovation. It is a must-have for sports field managers, ground crew members, architects, field builders, athletic directors, sports turf management students, league volunteers, and board members. A printed copy is $9.95, this online version is FREE.
This will quickly become one of the most important tools in your shed. Just fill out the form and we'll send you a link to our FREE flip-book version.
We understand you. We've been in your shoes. From day-to-day field maintenance to planning, building or renovating your ballfields. Beacon has been there every step: innovating, testing and developing better products to help bring a better experience to players and communities. Reference our full suite of products and resources with the Beacon Store, Ballfields.com blog, and Groundskeeper University free online training.