THE ULTIMATE BALLFIELD RESOURCE.
We know, it all starts with you. Just after daybreak, with no one else around. You make the magic happen. It takes planning, the right tools, expertise, attention to detail… from practice to game day, all summer long.
How do we know? We walk the walk. The fact is, we've walked hundreds of miles in your shoes.
From day-to-day maintenance to planning, building or renovating your ballfield or facility. We're on our test fields innovating, developing products to help you do your job better. At the same time, our engineers are ensuring your ballfield project runs smoothly.
We're with you every step. You can consider us part of your team.
---
▸ We'll Be There, Will You?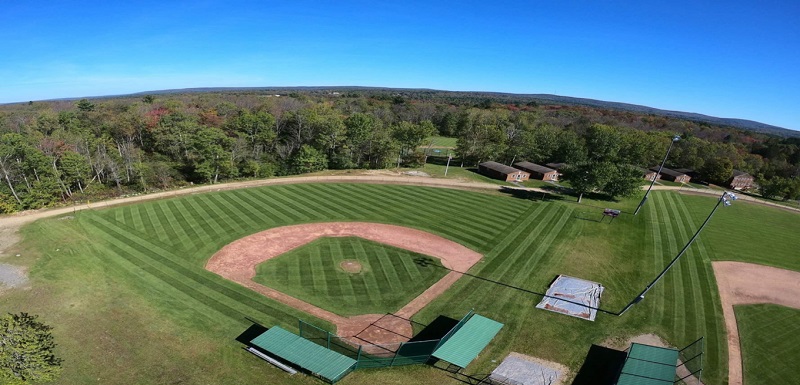 From little leagues to big leagues.
As kids, we shagged flies and grounders till dusk… As adults, we've passed on our love of the game to our own kids, making sure they always have the best ballfields to play on. Fields that will give them a thrill every time they step up to the plate. At Beacon Athletics we've been helping America maintain and improve its playing fields since 1948. We work with almost every major and minor league team in the country, as well as hundreds of schools, clubs, parks & recreation and recreation programs all the way down to the t-ball level.
We are innovators.
We're out on our own test fields every day, developing products that simply do the job better — like the Streamliner Field Chalker or the SweetSpot Tamp. And we do it with the help of Beacon's own Paul Zwaska, the former head groundskeeper for the Baltimore Orioles and a man who eats, sleeps, and breathes ballfield maintenance. You can count on more than 60 years of experience guiding us with product design, material specifications, and craftsmanship.
Tap into the vast resources available at our Ballfields.com groundskeeper's website where we post regular blogs, field dimensions, and how-to articles & videos. You'll also want to take a look at the only professional online training venue at Groundskeeper University. You'll get everyone on the same page, doing it the right way!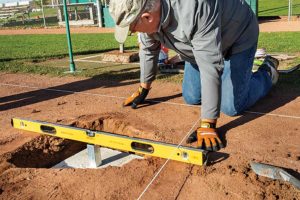 We are here for you.
If you have baseball or softball fields to maintain, or fields to plan and build, we can likely help you at every step. If you have a youth program that you're struggling with, we can tell you ways to make it more successful. Even if you just want to call and talk field maintenance, we're happy to do that, too.
If you're considering a major ballfield renovation or new construction, tap into Beacon. We know ballfields and have experience from single community fields to large multi-field complexes. Our experienced designers and engineers can help you determine your needs, select the right products, and coordinate the delivery to help make your project run more smoothly.
For us, it's all about providing you with exceptional service, value, and performance.
Our promise.
Every day in every way, we give our all to help you create safe, amazing fields of play that provide memorable ballfield experiences for your community and organization.
---
We're conveniently headquartered in Middleton, Wisconsin, just outside of Madison..
.
Contact Us   Beacon Innovation  Beacon Brand Products